In addition to providing access to your garage, the garage door can also make a huge difference in the value and aesthetic appeal of your home. However. If you've been having operational issues with it lately, you might want to step back and decide whether a garage door replacement is in order. Lifestyle Home Improvement Roofing and Construction, the area's premier residential roofing and garage door installer, shares the telltale signs to look for here.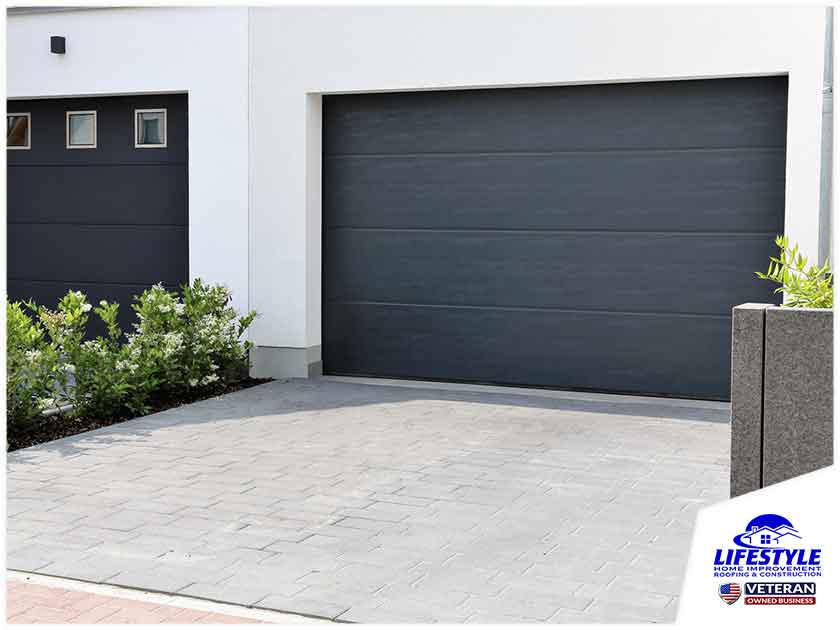 Loud, unusual noises. A garage door in good condition typically operates with minimal noise. If the unit is making unusual sounds, this may indicate that some parts are in need of repair or replacement. If your existing garage door suddenly develops a squeaking, grating, grinding or banging sound, this is usually a clear sign that you already need a replacement.
Sagging. Wooden garage doors are especially prone to sagging, An unmaintained unit makes it easier for water to seep into the material, encouraging mold growth, mildew and rot. Over time, the garage door will weaken and sag–an obvious indication of severe damage that should prompt a replacement by Lifestyle Home Improvement Roofing and Construction. In addition to storm damage repair, we can also handle your garage door replacement needs.
Aged design. Structural deterioration and operational difficulties aren't the only reasons to get a new garage door. You'll need to take into account the look of your existing door unit, as well. If it's already outdated and displaying signs of extensive wear and tear, now is the time to get a newer, better-looking door that matches your home's other exterior design elements.
Recurring breakdowns. Repair work only goes so far. If you find yourself frequently scheduling repairs for your garage door because of repeated breakdowns, it might be time to invest in a more permanent solution. A replacement allows you to save more money in the long run, and you'll have greater peace of mind knowing your garage door will provide the reliable, effortless performance you've come to expect.
Whether you need professional roofing inspections or top-tier garage door installation, Lifestyle Home Improvement Roofing and Construction will definitely deliver. Expect only a smooth, worry-free experience when you turn to us for your home improvement needs. We serve Edmond and Oklahoma City, OK, and the surrounding areas. Call us today at (405) 470-6999 or fill out this contact form to schedule your consultation.