The Better Business Bureau, or BBB, makes it easier for customers to find good, reputable roofing contractors with their ratings system. The relationship and experience you'll have with your own contractor may be different from that of other homeowners, but BBB ratings can give you a good idea of how these interactions will probably go based on a number of factors.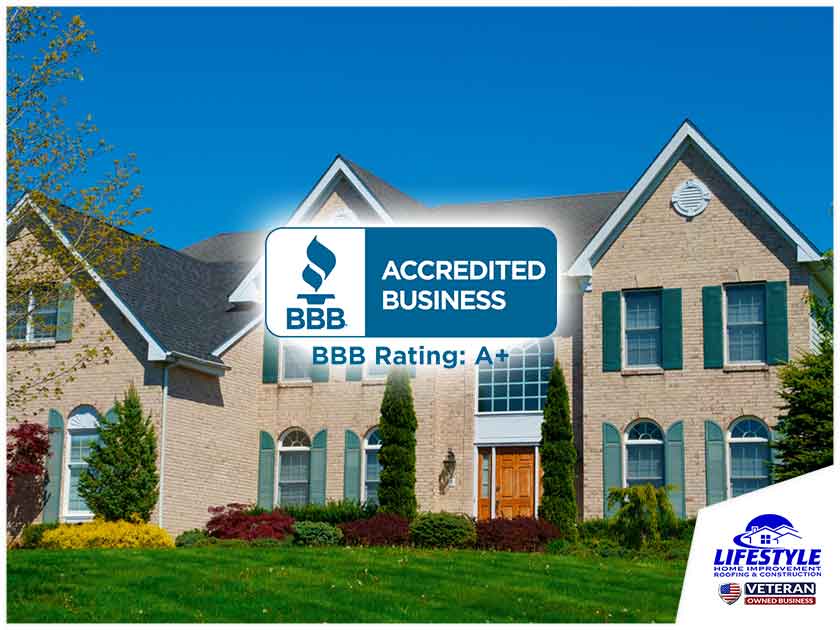 To understand the grades the BBB uses to gauge contractor services, let our experts at Lifestyle Home Improvement Roofing and Construction walk you through the criteria companies must meet tin order to earn and maintain an A+ rating.
Customer Service History
The Better Business Bureau keeps track of all the complaints roof replacement or roof repair contractors receive from their customers and whether or not these issues have been addressed, as well as how they were resolved. These findings are weighed along with other factors such as how big the business is and how long they've been in operation. The BBB also makes an effort to assess whether a contractor has made "good faith" attempts to resolve the issue, which could ultimately impact their ratings.
Business Practice Transparency
The BBB removes points when a roofing contractor fails to be honest and straightforward about their business practices. This includes having all their permits, licenses and authorizations easily accessible and visible to the client at all times. They also take into account whether or not a business uses a legitimate business address and other pertinent information.
Honesty in Advertising
When a contractor advertises that they provide roofing replacement services for certain types of roofs but aren't prepared, trained or licensed to perform such jobs, then their BBB rating can be affected. Customer complaints about honesty and accuracy in advertised services are also considered when deciding a roofer's final rating.
With an A+ BBB rating, you can count on our professionals at Lifestyle Home Improvement Roofing and Construction to provide you with only the best roof repair, installation and maintenance services. Give us a call at (405) 470-6999 or fill out our contact form to schedule a consultation and request a free estimate today. We serve homeowners in OKC and other nearby areas.