It may sound tempting to DIY a house painting project, but like storm damage repair, siding replacement and many other home improvement jobs, it's still best to leave this to a professional. Paint application is rarely as simple and straightforward as putting a brush to your walls. There are many situations where experience and skill are necessary.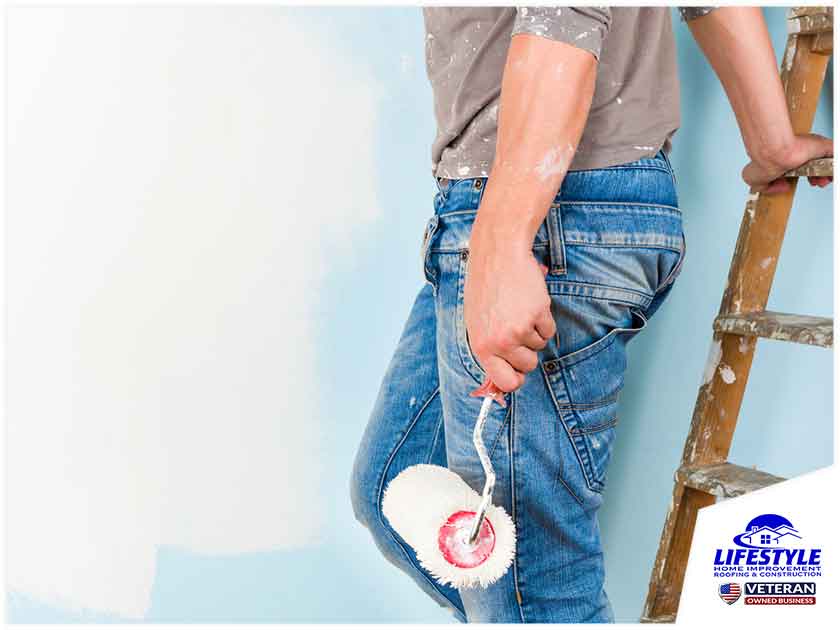 Mistakes are all too common for homeowners who attempt a DIY approach to painting their homes. You can avoid a lot of problems and headaches by calling your local painting company to do the job properly. Here are a few more benefits you can expect from hiring professional painters, as explained by our remodeling experts at Lifestyle Home Improvement Roofing and Construction.
The Correct Way to Paint Your House
If something goes wrong with your house painting project, it will probably be very noticeable. Like roofing inspections or window upgrades, it takes a professional to prevent these unsightly, potentially expensive mistakes. Hiring a skilled, experienced painter to handle the job guarantees that the paint will be applied correctly and completely, leaving your house looking as good as you'd planned. It also saves you valuable time which could be spent planning your next remodeling project.
There Is Such a Thing as the Wrong Paint
Some paint products are mixed differently than others, giving them specialized features like moisture or heat resistance. A professional painter will know which type of paint is best used for different parts of your home, ensuring that your exterior, interior or any area you need painted is given a coat of paint that's 100% right for its needs.
Minimizing Mistakes
It's not uncommon for people to make mistakes during home improvement projects. This is why it's best to trust a pro to handle your residential roofing, siding and painting needs. Mistakes can range from small errors, like splashing paint on other surfaces in your home, to big ones, like mixing the wrong hues and creating a distinctly different color from the rest of your home. You can save yourself from these problems and more by leaving this job to a professional.
Freshen up your exterior with a new coat of paint with the help of our experts at Lifestyle Home Improvement Roofing and Construction. Give us a call at (405) 485-9939 or fill out our contact form and request a free estimate on painting services today. We serve homeowners in Oklahoma and other neighboring communities.