Guttering Contractors For All Your Installations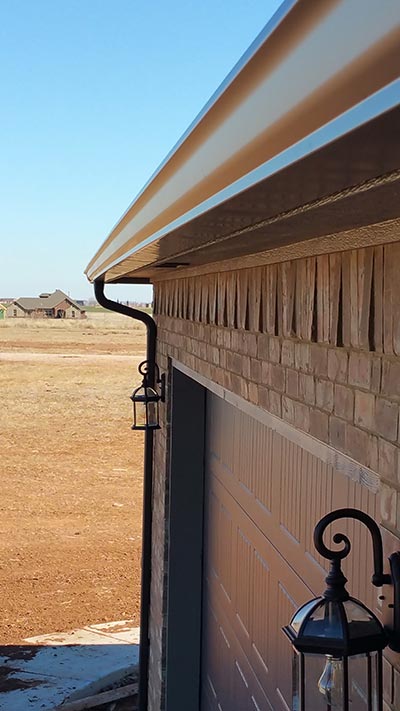 Installing quality gutters and downspouts on your home can save your foundation from sinking. Lifestyle Home Improvement offer many high-quality gutter systems and styles that will not only protect your home, but also give your house extra curb appeal.
Why It's Important To Have Gutters On Your House
Your home is an investment that deserves to be protected. Oklahoma's weather – especially during the rainy storm season – can cause considerable damage to your home's foundation. It can eat away at the dirt around the foundation, causing the home to crack at the stem wall, up the bricks, and cracks in the sheetrock itself inside on the walls. If rainwater seeps under the siding, it can cause mold and damage to paint.
Gutter Installation By Lifestyle Home Improvement
If your gutter system needs maintenance or an upgrade, call Lifestyle. We will carefully evaluate your needs and find a cost-efficient solution for you. We sell and install your basic guttering systems all the way up to copper guttering you might find in Gaillardia. We also carry leaf and debris shedding systems commonly known as leaf screens for your complete guttering system.
Lifestyle also carries heavy-duty commercial guttering systems with Precision.
Lifestyle Home Improvement Is The Best Place For Your Gutter Needs
Our company is a full-service roofing contractor, so not only do we understand gutters, but your entire roof system. Moreover, we aim to always leave a job site as clean as we found it and will install your gutter system on time and on budget.