Affordable Vinyl Windows
Our affordable vinyl windows will shock you with their magnificent design and top notch quality. Coupled with the type of performance you would get with an Andersen window but half the cost.
The most important thing to remember is the technology that Andersen, Pella, and Marvin use is being used by all window manufacturers.
All window manufacturers and window companies will tell you their windows are the best because of their energy efficiency or superior design.
The fact of the matter is we've been selling windows for over 20 years including time before our companies birth and we honestly feel the most expensive windows are not always the best. We sell many types of windows and our affordable vinyl windows are the best windows for the cost.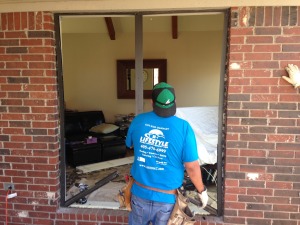 These windows we are proposing are made of a virgin vinyl product nothing recycled. The frames are extruded in the USA and made in Oklahoma, Texas, and Kansas so you know you are buying American.
The outside of the windows have picture frame designes with every seam fusion welded keeping the frame in tact when the window expands and contracts in the heat and cold. Our windows have double weather stripping on every sash inside and out including the frame on all sides, this will guarantee air infiltration is not possible.
Here at Lifestyle Home Improvement we made sure our affordable vinyl windows interlock at the meeting rail. This will ensure anyone trying to pick the lock from the outside will have no luck.
The interlocking meeting rail also stops air from shooting up through the middle of the window costing you money in wasted energy. This feature also adds extra securty and will keep your family safer in the long run.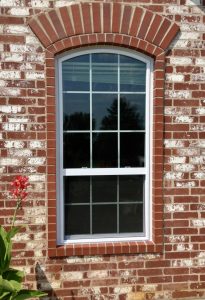 We also use low e on the actual panes themselves to reflect the suns harmful UV rays fading your carpet and drapes. Our windows have coil balancers so they are not shaky like the Andersen single hung windows.
We use double pane glass with Argon Gas pressurized in between the panes giving the window an R value saving you thousands on your heating and cooling bills.
I do sell Andersen windows as well but I talk people out of the Andersen single hung fibrex it just doesn't stand up to other types of windows in performance or quality.