Lifestyle Home Improvement takes great pride by only using the highest quality of materials and workmanship when designing our virgin vinyl energy efficient windows. Our windows have been EPA certified and have been given the Energy Star label that is proven to save on heating and cooling bills annually.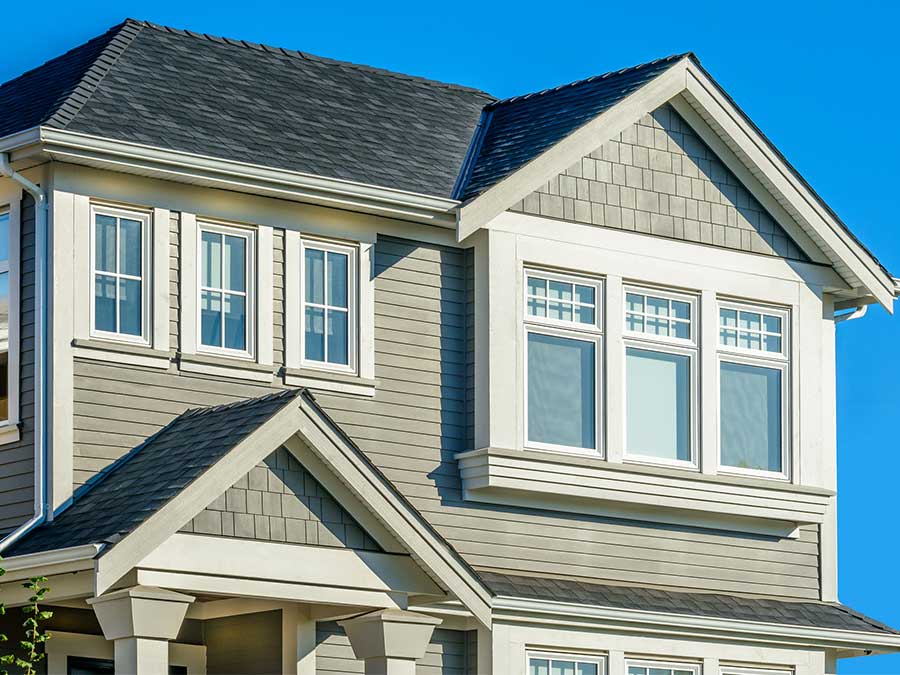 Most consumers have very little knowledge when it comes to the type of materials used in the frames of their windows and the way they are constructed. Lifestyle only uses a vinyl product at its virgin state versus using a recycled product found in most vinyl windows. When recycled vinyl is first extruded through factory extrusions to form window frames they will look and feel exactly like virgin vinyl, only they don't perform the same over time.
Recycled vinyl will turn yellow in color, crack in extreme temperatures, expand and contract in the heat and cold, and start to sag around the frame and meeting rails.
Lifestyle uses virgin vinyl that is fusion welded around all joints of the frame and on the sashes that creates a true weld to give the units their structural integrity. (Most windows are mechanically fastened at the joints that will separate when the window expands and contracts.)
Lifestyle uses steel reinforced meeting rails and frames in many of windows so the windows do not sag due to extreme temperatures. The advantage is it increases strength in the frame and weather tightness.
Some of our windows also feature dual night latches so you can slightly open the window at night for fresh air ventilation and still have an added sense of security.
Many of Lifestyle's windows come with tilt in sashes for easy cleaning and maintenance.
Locking mechanisms are the main security feature on all windows, however all locks don't perform the same. Lifestyle uses only the best locks with an interlocking meeting rail that locks into place and must be physically unlocked from the inside to open the window.
Performance of a window's energy efficiency is determined by the "R" value and the gas that creates the "R" value. Lifestyle uses non-toxic Argon Gas with Low-e baked into the glass during manufacturing of the window which creates thermal efficiency. The argon gas is thicker than air so our windows don't allow the heat and cold to conduct through the glass and change the temperature of the air inside the home.
Contact Us Today
Our windows have picture frame designs on the outside to give the window a hand crafted appearance with many color variations to choose from.
To learn more about our windows products, our installation process or to get a quote, please fill out our contact form and tell us about your project. We will be in touch with you within 24 hours of your form submission.