No matter how durable your roof is, it's bound to suffer some form of damage after an extreme weather event. What should you do if your roof suffers storm damage?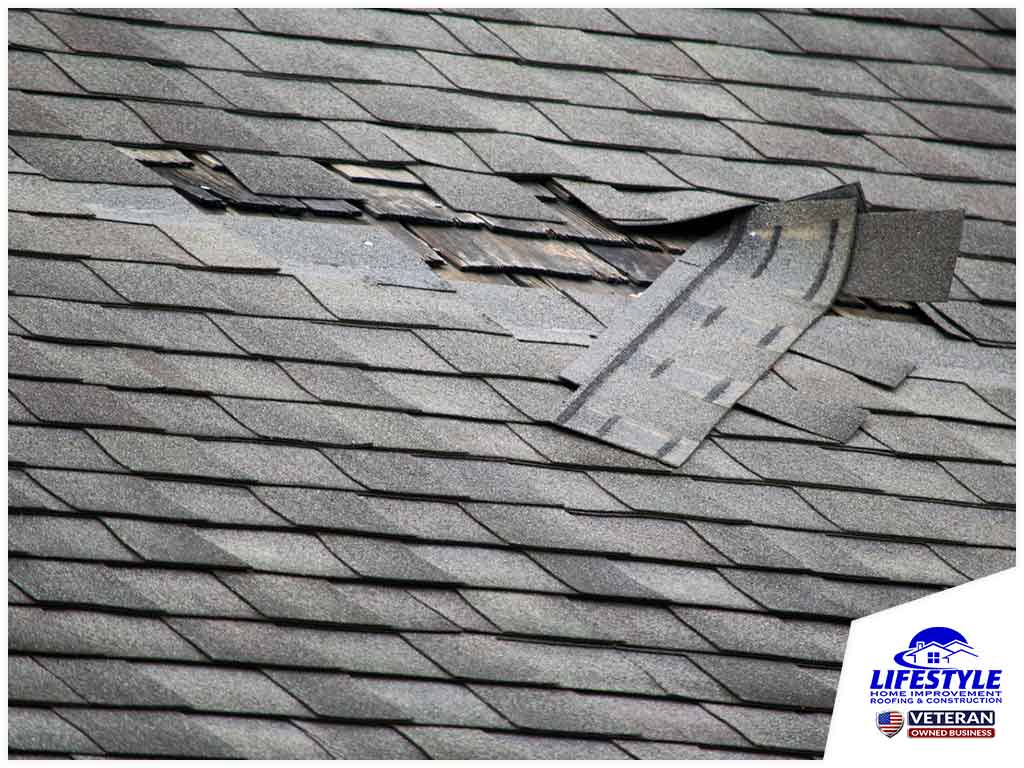 Document Signs of Roof Damage from Storms
Once it's safe to go outside, conduct a preliminary inspection of your exterior and take pictures of any roof damage—you'll need these pictures when you file an insurance claim later on. Signs of damage you should make note of include:
Dislodged shingles – Wind-driven debris or strong winds may have knocked or blown a shingle or two off your roof. Keep an eye out for pieces of shingles strewn across your front lawn.
Granules – Check if there are granules scattered across your walkway or built up in your gutters. Manufacturers embed granules into asphalt shingles to protect them from UV damage. Without these granules, it's only a matter of time until cracks and leaks start to form.
Bald patches or missing shingles on your roof – Keep in mind that some degree of granule loss is expected over a shingle's lifespan. Granule loss becomes a problem when it becomes so extensive that bald patches start to appear on your roof. You should be able to easily see these bald patches from ground level.
For a more detailed and comprehensive assessment of roof damage caused by storms, you need to have a roof repair contractor conduct an inspection of it as soon as possible.
Cover Holes in Your Roof With a Tarp
If there's a hole in your roof, cover it with a tarp. Avoid doing any repairs yourself, as this can lower your insurance payout.
Submit an Insurance Claim
As soon as you have all the necessary documents in order, you need to file an insurance claim. Most insurance companies only give you a one-year window for filing insurance claims. If you're having trouble filing a claim, you can consult roofing contractors who offer assistance with insurance claims processing.
Looking for reputable contractors in your area?
Lifestyle Home Improvement Roofing & Construction, a veteran-owned company with an A+-rating from the Better Business Bureau®, offers a wide range of professional roofing services, including roofing replacement and claims processing assistance services. To get a free inspection or estimate, call us at (405) 470-6999 or leave us a message here. We serve homeowners in Oklahoma City (OKC), as well as surrounding communities.