Keeping an attic well insulated can mean the difference between a comfortable summer and winter and a host of problems with your home in the near future. That being said, roof repair contractors say that installing insulation in the attic involves more than simply adding a layer of heat-resistant material to the area. Here are some of the things you should understand before having your attic insulated.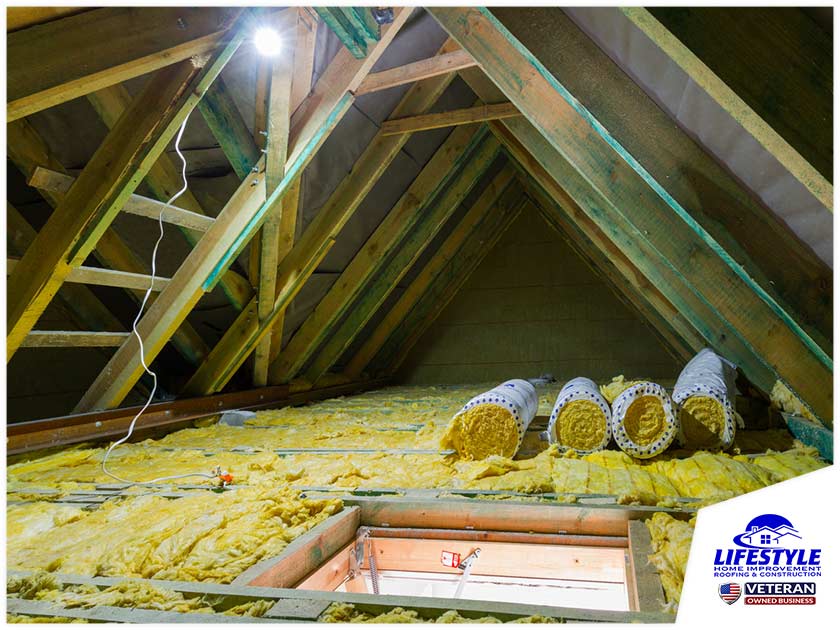 Some homeowners make the mistake of padding up or filling in the attic's walls, but that approach is inefficient. Remember that the part of the attic that actually needs the most insulation is the floor. You may be giving up floor space for your attic storage, but the savings you'll realize from improving your attic's insulation makes the inconvenience of storing your stuff elsewhere worth the trouble.
Pick the Right Insulation
According to roofing replacement experts, different kinds of insulation vary in terms of performance and cost. For example, loose-fill insulation works best for areas that have uneven surfaces or a multitude of penetrations (wood struts, tubes, etc). Blown-in fiberglass foam, on the other hand, costs more and tends to be less resistant to mold, but offers better thermal resistance.
Know Your Desired R-Value
The secret to effective insulation is knowing your home's ideal R-value based on the local climate. Homes in areas with warm climates have a lower R-value, so they tend to have more viable insulating options from which to choose . Your insulation options in colder climates are more limited, and include those which are more effective (as well as more costly) due to the higher R-value required to keep a home well-insulated.
Fix the Roof
Good insulation will go to waste if it gets ruined by moisture damage from roof leaks and poor ventilation. That being said, it's important to call on certified roofing contractors to make sure existing roofing issues are fixed before insulation is applied to the attic.
IF you eed help with attic insulation, we're here for you. Lifestyle Home Improvement Roofing and Construction is the leading roofing and exterior company in Oklahoma. You can contact us at (405) 470-6999 or fill out this contact form to request a free quote.