Siding fills an important role in protecting your home from the elements. This is why it's vital to choose reliable siding installation and roof repair contractors when you're due for some exterior remodeling. Comparing durability and performance is always a good idea when choosing a siding product, but you should also pay attention to its profile and design.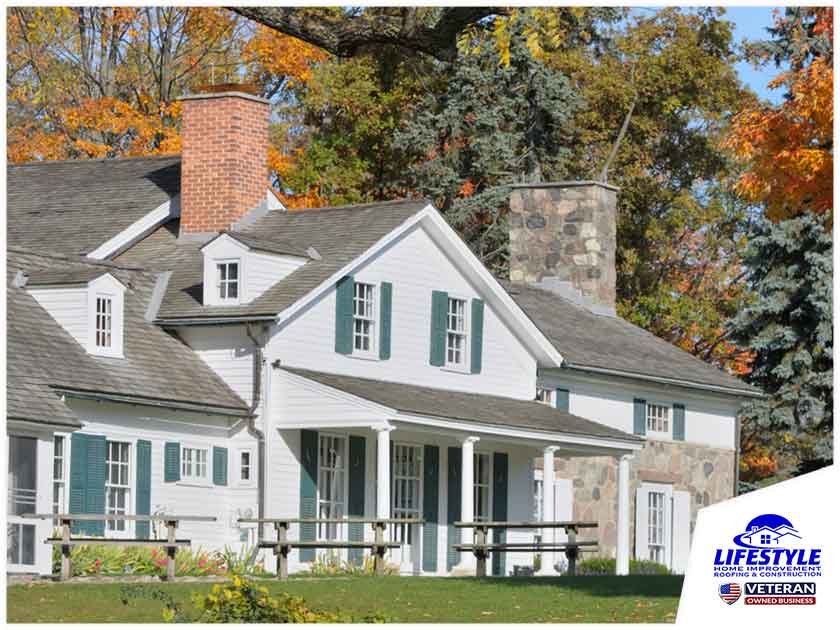 The colors and patterns on your siding boards should match the overall architectural style of your home. This can be a little challenging, especially for first-time remodelers. Let our experts at Lifestyle Home Improvement Roofing and Construction help you make the right design decisions in your search for a good siding profile.
Types of Siding Profiles
Your siding and roofing contractors will likely present you with several profile options during the planning phase of your exterior remodel. Each of these profiles will have their own sets of pros and cons, and are also well-suited for specific home styles.
Clapboard Siding
Clapboard siding is perhaps the most popular siding profile compared to other choices. Its versatile design features strong, well-defined lines and crisp outlines. Because of its simple yet effective profile, it's a safe choice for many Cape Cod, Craftsman, Georgian, French Colonial and other traditional home styles.
Dutchlap Siding
Dutchlap is a variation on regular clapboard, featuring stronger and more defined shadow lines. This is thanks mostly to the curved top of its courses. Dutchlap siding is as versatile as clapboard, but it's mainly recommended for Craftsman and French Colonial homes.
Shake & Shingle Siding Profiles
Shakes and shingles aren't just used in roofing replacement, but also in many siding designs. These types of siding provide your walls with intricate, varied patterns that are a perfect fit for Cape Cod, Queen Anne and Folk Victorian homes.
Explore more siding profiles at Lifestyle Home Improvement Roofing and Construction, your leading provider of siding, roofing and exterior remodeling services. Give us a call at (405) 485-9939 or fill out our contact form to schedule a consultation and request a free estimate today. We serve homeowners in OKC and other nearby areas.