For years, EPDM has been the number one choice for many commercial roofing replacement projects. This all changed in the early 90s when thermoplastic olefin, or TPO membranes, were introduced. TPO was designed to address all the disadvantages of EPDM rubber membranes whie providing a product that cost a fraction of the price. Since then, many commercial buildings have switched to this economical and versatile roofing material.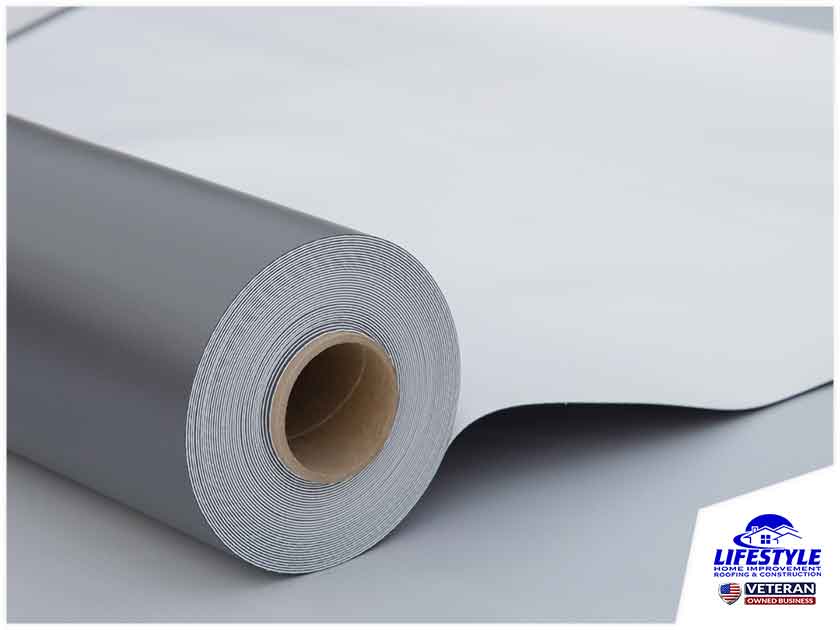 TPO provides a wide range of benefits for many commercial flat roofs. Let our roofing experts at Lifestyle Home Improvement Roofing and Construction show you what this roofing system can do for you.
Affordable Cost
Perhaps the biggest reason for the rise in popularity of TPO roofs among building owners and roofing contractors is its cost. Like most membrane roofing, TPO also comes with hot-welded seams and comparable performance in terms of energy efficiency. However, what sets TPO apart is that it offers all of these advantages at a comparatively low price point.
Styling Options
TPO manufacturers offer their flat roofing system in a palette of colors, allowing the product to complement almost any style of home or building. Many homeowners choose a lighter shade of grey to maximize reflectivity and keep their TPO roof cool even under direct sunlight, but it's more common to see white and reflective black hues in commercial use.
Simple Installation
Another driving factor for the low cost of TPO is its ease of installation. This means your roof repair contractors can complete putting up a TPO roof faster than other flat roofing membranes. This means lower labor costs for roof repairs and replacement, in general.
Learn more about TPO flat roofing systems from our roofing professionals at Lifestyle Home Improvement Roofing and Construction, your number one roof replacement and general construction company. Give us a call at (405) 470-6999 or fill out our contact form to schedule a consultation and request a free estimate today. We serve homeowners in OKC, as well as neighboring areas.