Sometimes, replacing broken windows is part of a complete storm damage repair job. Getting replacement windows that match your older ones is always a safe option; however, you can also take this opportunity to upgrade your exterior and improve your energy efficiency by replacing all the windows in your home.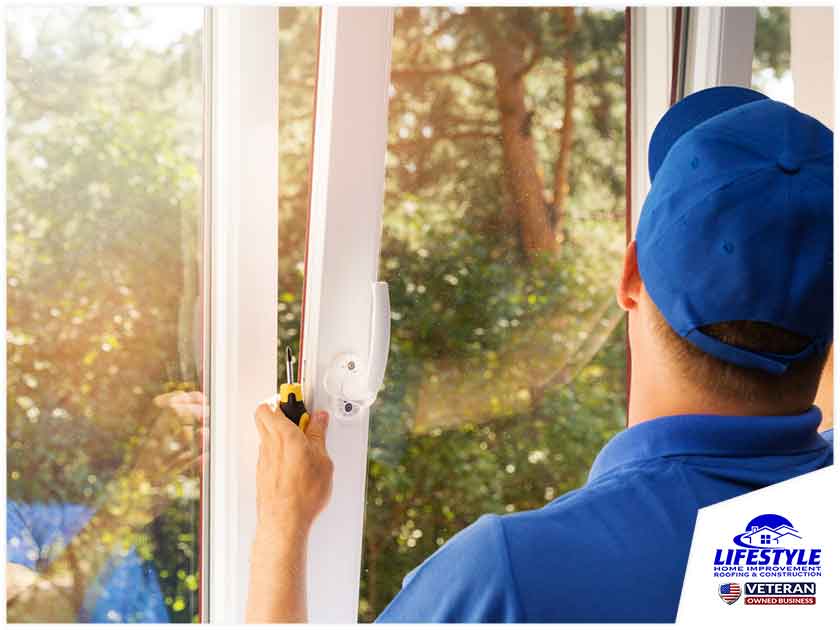 Unfortunately, a full window replacement project can be a little too daunting for some homeowners. This is why partial replacements of one or two windows at a time can also be done. There are pros and cons to doing window replacements piecemeal vs. all at once, and it's important to understand these before making a decision. Here our experts at Lifestyle Home Improvement Roofing and Construction explain which route is the better choice for your home.
Replacing Windows One by One
Just as with residential roofing replacements, the biggest limiting factor of window replacements is the cost. This is perhaps the biggest advantage of dividing your window replacement into smaller, more economical segments. In some cases, a single replacement is all that's needed. For example, in the event of an accident that causes only one window to break, the practical solution would be to repair or replace the affected window.
Why Replacing All the Windows Is Better
If your objective is to remodel your home, however, replacing all your windows is the best choice. This way, you're also saving money because you don't need to pay for labor every time a replacement window is installed. Moreover, when all the windows in your home are upgraded, you're more likely to address any energy efficiency problems you may have. This could result in bigger energy savings in the long run.
A Matter of Preference
You can keep your current windows in good shape with regular window and roofing inspections. Ultimately, however, the choice of whether you want to replace the windows one at a time or upgrade all of your windows in one go is up to you. You can consult with a window replacement professional to help you find the solution that works best for your situation.
Give your home a brand-new look with high-quality replacement windows from Lifestyle Home Improvement Roofing and Construction. Give us a call at (405) 485-9939 or fill out our contact form to schedule a consultation and request a free estimate on new replacement windows today.