While of course you want to take extreme weather conditions seriously, you should be especially wary of hailstorms. They can cause extensive damage to your roof, resulting in costly repairs or even a premature roofing replacement if not addressed. Lifestyle Home Improvement Roofing and Construction, the area's premier roofing company, advises immediately dealing with hail damage on your roof. We detail more of the reasons below: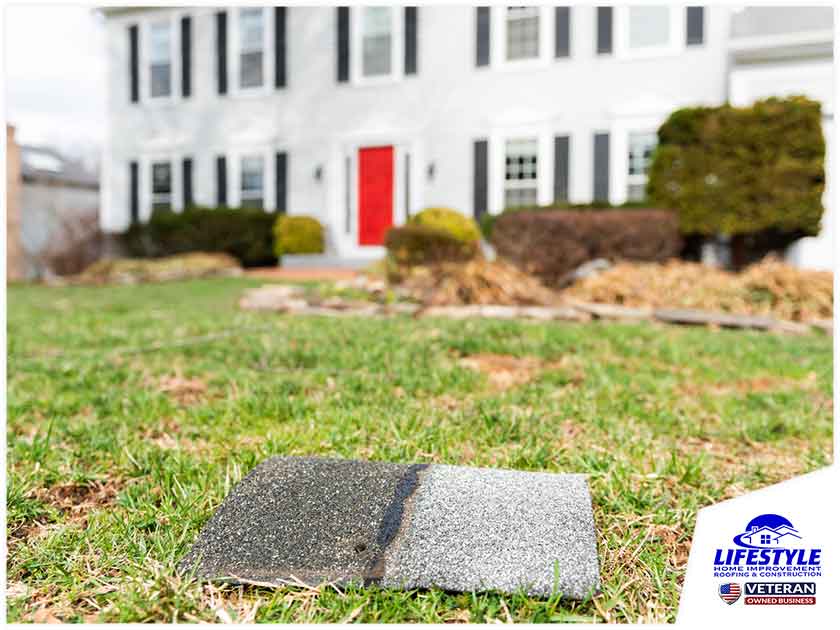 1. Hailstones leave dents on the roofing material. You already know that hail can damage your roofing system upon impact. Large hailstones can actually leave dents on your roofing shingles, creating openings that willl grow increasingly bigger. When it rains, these openings make it easy for water to seep through your roof.
2. Hail damage leads to shingle granule loss. When hail smashes against your roofing shingles, it knocks off the material's protective mineral granules. Excessive granule loss not only reduces the weather resistance of the shingle, but also leaves the substrate exposed to the elements. This encourages water infiltration–an issue that should prompt a swift solution from trusted roof repair contractors like Lifestyle Home Improvement Roofing and Construction.
3. Hail makes your roof more vulnerable to weather damage. By leaving the substrate of the shingle exposed, hail makes your roof more susceptible to weather damage. Harsh sunlight, for instance, can weaken these vulnerable areas and make them more prone to leaks.
Turn to Us for Expert Hail Damage Repair
A comprehensive inspection is important to roof maintenance, but it's even more crucial following a major weather event. Hail damage can cause a number of problems that not only affect roof performance but also compromise the safety and comfort of your home. Massive leaks caused by hail damage, for instance, can lead to loss of property. They also enable mold growth and rot, which can weaken your home's structural integrity.
To deal with hail damage on your roof and prevent expensive problems, turn to one of the area's top roofing contractors, Lifestyle Home Improvement Roofing and Construction. We'll evaluate the extent of the damage to your roof and perform the necessary repair work to ensure your system continues delivering the excellent weather performance you expect. We proudly serve Oklahoma City, OK, and the surrounding areas. Call us today at (405) 470-6999 or fill out this contact form to schedule your consultation.