Most roof repair contractors put the average lifespan of a residential asphalt shingle roof between 15 and 20 years, with problems becoming more frequent as you approach the dreaded 15-year mark. However, these estimates are merely averages. This means it's entirely possible for roofs to surpass that 20-year limit. The secret is regular maintenance and inspections.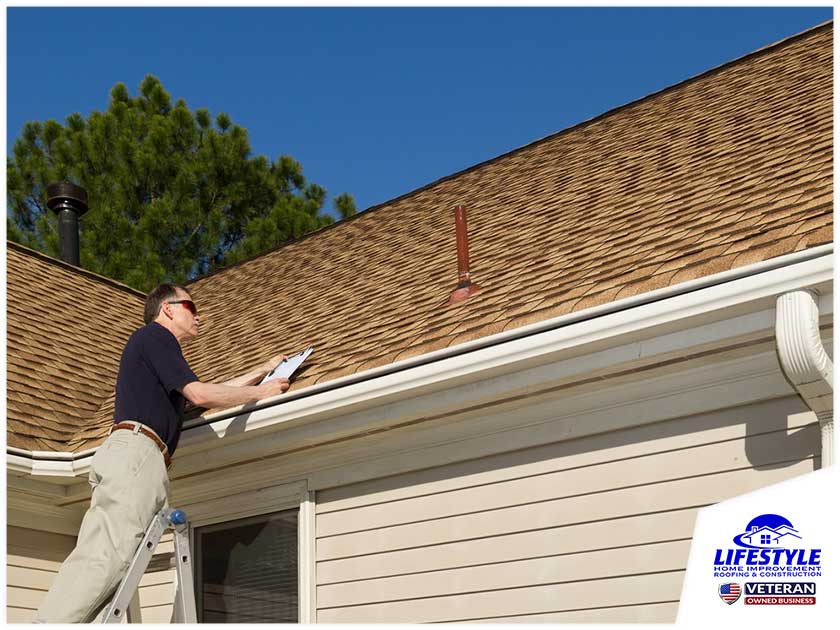 Experts recommend having a professional roof maintenance visit at least once every year. In some places, it's even necessary to have your roof inspected at least once every season. But what exactly are the benefits of roof inspections, and what can you expect when you book one in the coming days? Our pros at Lifestyle Home Improvement Roofing and Construction walk you through a typical visit and show you what it's all about below.
The Best Time for Maintenance
A lot of homeowners make appointments with their roofing contractors in the spring as part of their yearly spring cleaning routine. This can make it challenging to land a slot for your own roof. However, if you're lucky enough to book a visit during this peak season, by all means, go for it. In addition, summer inspections aren't unheard of and might even be better. A good rule of thumb is to pick a time just before the season changes.
Visual Checks
During an inspection visit, the first thing professionals will check is how your roof looks from the ground. Some problems are readily visible to a trained eye and can be addressed right away, even if you, yourself, can't see them. Next, the roof will be tested for leaks. Leaking roofs are a serious problem and can lead to a number of greater troubles. Leaks can occur both inside and outside the house, so expect to have the inspection extend indoors.
Maintenance Programs
It can be difficult to keep track of when your next roofing replacement, repair or inspection visit should be, which is why many local roofers offer maintenance agreements to their clientele. It's always a good idea to sign up for one so you never miss an important appointment.
Keep your roof in good condition all year-round with the help of our roofing experts at Lifestyle Home Improvement Roofing and Construction. Give us a call at (405) 470-6999 or fill out our contact form to schedule an inspection appointment today. We serve homeowners in Oklahoma and all nearby areas.