If you're trying to choose a siding profile for your home, you first need to determine it's architectural style to narrow down your choice, as certain siding profiles are traditionally paired with particular architectural styles.
To help you get started, the roof repair contractors at Lifestyle Home Improvement Roofing & Construction give a quick overview of the most popular siding profiles in this guide: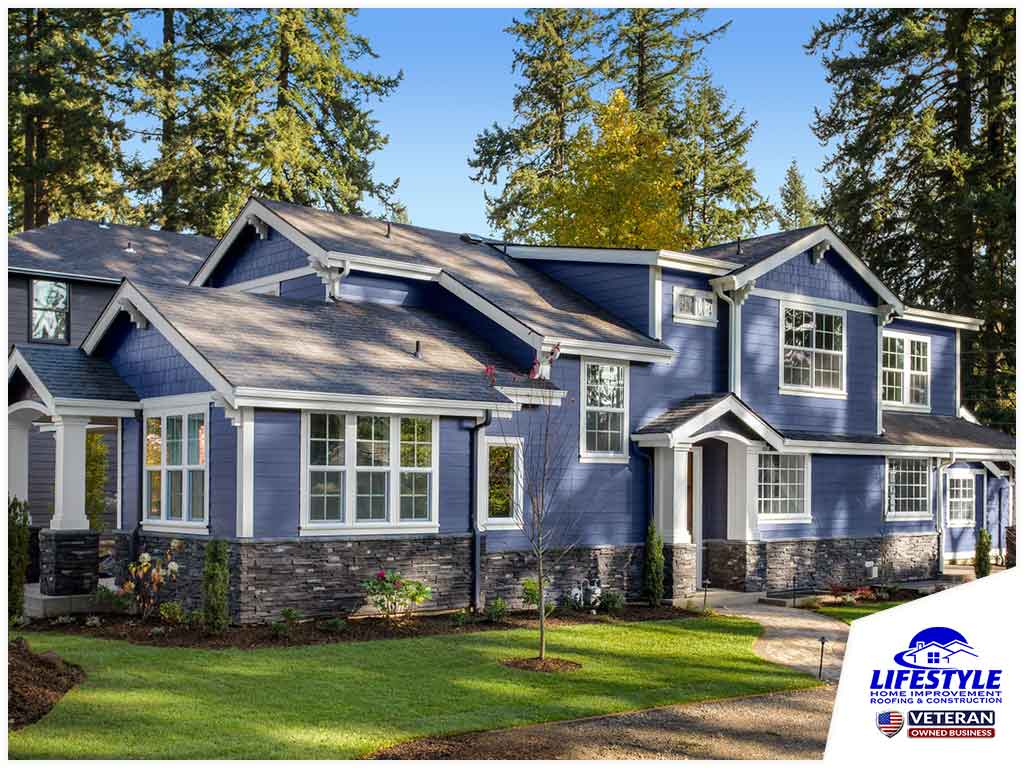 Clapboard Siding
Clapboard siding is made of long, narrow boards or panels nailed horizontally across the exterior.
This type of siding, which also happens to be the most popular siding profile in the country, mimics the appearance of natural wood, specifically logs stacked on top of each other to form the exterior of a cabin in colonial times. As such, clapboard siding is commonly used on houses in rural settings. Architectural styles popular in forest settings include Cape Cod, Georgian, Queen Ann and Folk Victorian-style homes.
In general, clapboard vinyl siding is a good choice for homeowners who want the classic look and feel of natural wood but don't want the significant upkeep that goes along with it.
Dutchlap Siding
What if you want your exterior to have a more distinct look? In this case, siding and roofing contractors recommend installing dutch-lap siding, which is known for its strong shadow lines that help it mimic the appearance of natural wood, much like clapboard siding. In daylight, the curves of Dutchlap siding create the shadow lines that help your facade stand out. Dutchlap siding is also used on Craftsman and French Colonial homes.
Vertical Siding
Vertical siding is often used on small, contemporary homes, as this type of siding gives the illusion that one-story homes are taller than they actually are. Neutral colors can further enhance this illusion.
Are you still having trouble picking a siding profile? Consult a reputable contractor.
Lifestyle Home Improvement Roofing & Construction, a veteran-owned company with an A+-rating from the Better Business Bureau®, offers a wide range of professional exterior services, including siding installation and roofing replacement services. To get a free inspection or estimate, call us at (405) 470-6999 or leave us a message here. We serve homeowners in Oklahoma as well as the surrounding communities.