By directing rainwater where it can't do any harm, your gutter system plays a huge role in keeping your home free from extensive water damage. Gutters still have their issues, however. Congestion, for instance, hinders the smooth-draining ability of your gutters and creates a number of other problems. To prevent gutter clogs, you should consider having a gutter protection system–or gutter guards–installed. Lifestyle Home Improvement Roofing and Construction, trusted storm damage repair experts in the area, explain how this will benefit you here.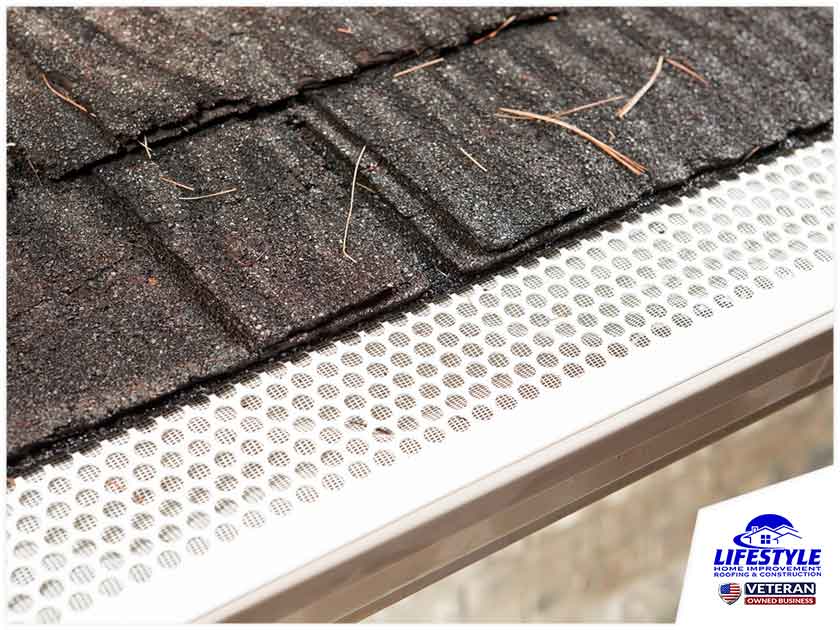 1. Allows for greater savings. The typical solution to congested gutters is a thorough cleaning by a professional. The costs of regular gutter cleaning tend to stack up, however, so if you want to minimize the dent it makes in your budget, why not have gutter guards installed? This not only reduces the possibility of congestion, it can also decrease the number of times you need to have your gutters cleaned. The result is greater savings.
2. Keeps you healthy. Leaves, pine needles and other debris can settle inside your gutters. Water can back up inside them when it rains, as well. This lethal accumulation encourages mold formation, which can result in a number of health risks. Gutter guard installation from a trusted residential roofing and gutter company, Lifestyle Home Improvement Roofing and Construction, can help you avoid this. Mold will never get the chance to form inside your gutters if the system isn't clogged in the first place.
3. Eliminates the potential for rust. Clogged gutters allow water to pool inside the system. The longer this water remains in the gutters, the more opportunity there is for rust to develop. Corrosion can weaken the gutter system, and with the additional weight of backed-up water and debris, this will eventually lead to total gutter collapse. You can avoid this scenario by having our gutter guards installed. They're designed to prevent congestion, keeping your system intact and helping it deliver proper draining performance.
In addition to conducting comprehensive roofing inspections, Lifestyle Home Improvement Roofing and Construction can also handle your gutter needs. With our high-quality gutter guards, we'll make sure your system remains clean and clog-free all-year-round. We proudly serve Oklahoma City, OK, and the surrounding areas. Call us today at (405) 470-6999 or fill out this contact form to schedule your consultation.