Ponding can happen on a flat roof after snow, storms or heavy rain. It can occur if the roof's drainage system has issues, as well. When left unaddressed, ponding can result in significant damage not only to the roof but also to other parts of the structure.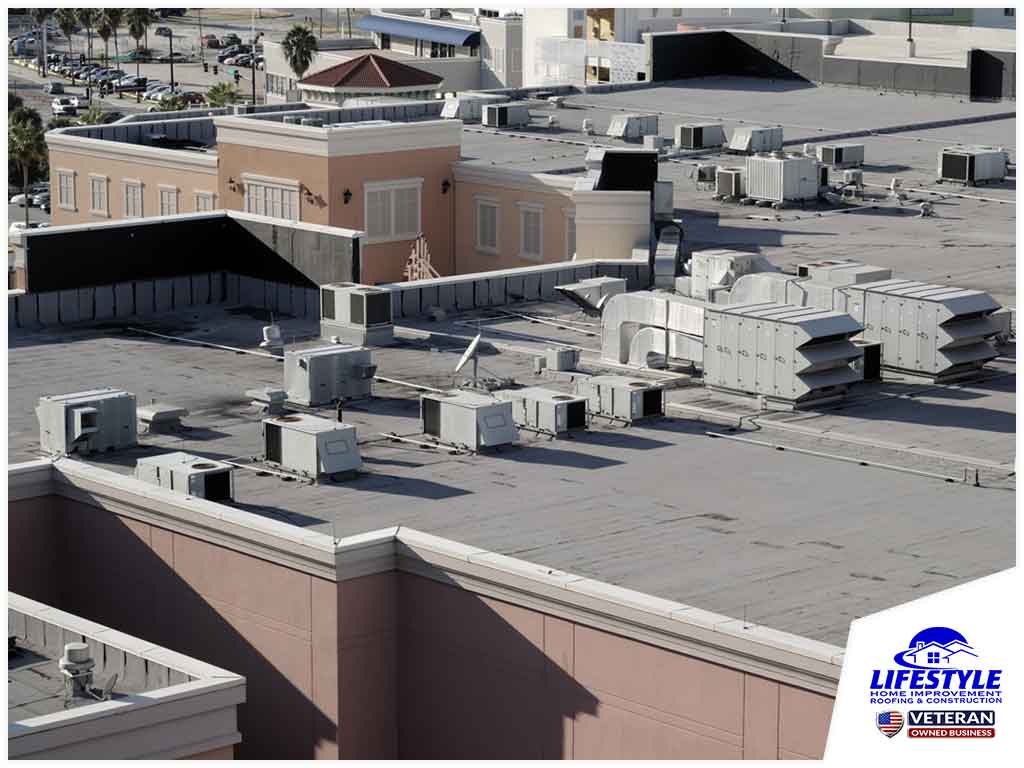 Discover what can happen when you ignore ponding on a flat roof from one of the area's best roof repair contractors.
The Consequences of Ignoring Ponding Water on Flat Roofs
The water on your flat roof can act as a magnifying glass, heightening the harmful effects of ultraviolet rays on the affected area. Dirt buildup on the roof can encourage vegetation growth or telegraph mud cracking.
Flat roof ponding can also cause early deterioration of the membrane, flashing and coatings. In addition, it can add stress to the adhesives used to create field-fabricated single-ply laps, which can compromise the structural integrity of your roofing system. Worst case scenario, your roof may even collapse!
Your Roofing Warranty Can Be Put at Risk
Keep in mind that roofing contractors and manufacturers may state in the warranty that maintenance is required to keep it valid. Most warranties outline that owners are responsible for maintaining good drainage or at the very least not letting water sit on a roof for more than 48 hours under dry conditions.
Moreover, ponding can also attract insects and encourage mold growth. When not addressed immediately, mold from your roof can spread to the rest of the building. These microorganisms aren't only unsightly, they can also be harmful to the health of the occupants.
At Lifestyle Home Improvement Roofing and Construction, you can count on us for your exterior needs. We specialize in roofing replacement, window installation, painting and more. Call us at (405) 470-6999 or fill out our contact form to get a free inspection or estimate. We work with clients in OKC.
Ponding usually occurs on flat roofs due to drainage issues. Learn what happens when you ignore this problem from your trusted local roofing contractors.